20
YEARS OF CRIMINAL DEFENCE EXPERIENCE
24/7
AVAILABILITY AND CLIENT SUPPORT
Impaired Driving, Over 80 mg & Other DUI Offences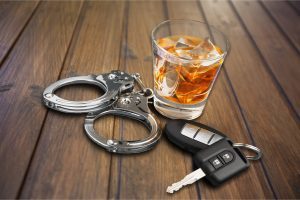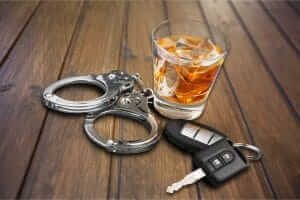 While not generally advisable, drinking and driving in and of itself is not illegal in Canada. What is illegal is driving while your ability to operate a motor vehicle is impaired by alcohol. If your blood alcohol level is more than 80mg of alcohol per 100ml of blood and you are caught driving or have care and control of a motor vehicle then you can be charged with "over eighty".
There is no requirement that states your blood alcohol level must be over eighty to support a conviction of driving impaired but there is a statutory presumption that if you are over this limit your ability to drive is impaired. Driving impaired and driving over eighty are two separate offences under the Criminal Code of Canada. Often when drivers are charged they are charged with not one but both offences.
There is a mandatory minimum punishment for a conviction of either offence and that minimum punishment increases with each subsequent conviction for a related offence. For example, on conviction for a first offence there is a mandatory driving prohibition of one year (this means you can not drive anywhere in Canada) and a minimum fine of $1000.00. For a second offence there is a mandatory minimum jail sentence of 30 days, for a third offence the minimum is 120 days jail.
Due to the technical nature of these offences the defense to a charge of impaired or over eighty is often complicated and requires an experienced criminal lawyer.
Driving a Motor Vehicle with a Blood Alcohol Level Over 80 mg
The acronym DUI is an American legal term for Driving Under the Influence. In Canada the name of the driving/alcohol offences under the criminal code is actually called Over .80 (or formally known as driving with a breath/blood alcohol level of over .80), driving while impaired, also referred to as impaired driving. If you have been charged with Over .80 and or Impaired Driving/ Refusal to give a breath sample, It is in your best interest to contact a lawyer experienced in this area of the Law like Jeffrey I. Reisman, whom can spot the issues and challenge the Crown if there are issues that can be challenged.
Over 80 mg and Impaired driving are both driving while on alcohol or drug-related offences. You will be charged with this offense if the police feel like you are impaired or if they believe they have enough reasonable and probable ground to request a breath sample into an ASD- Approved Screening Device. If your breath into the device registers a fail then the police will initiate an arrest and transport you to the police station where they will request another 2 breath samples. Jeffrey I. Reisman is familiar with the proper procedures that the police must follow to safeguard your constitutional rights and if those are violated can work towards getting your case a 'not guilty' verdict.
The most common motor vehicle offences under the Criminal Code, in Toronto, are Driving with a breath blood alcohol level of over .80 (over .80), driving while impaired, refusal to give a breath sample, reckless driving, careless driving, driving while disqualified, racing, & failure to remain.
At the Law Offices of Jeffrey I. Reisman, we know, no two cases are alike. Each client receives a customized evaluation where we determine the best case strategy. Our objective is to facilitate a defence that lets you keep your license and keep you out of jail.
What are the Consequences of Impaired Driving if Convicted
If you have been charged with over .80/ Impaired driving/ or Refusal to give a breath sample, you can be convicted of the following:
First Offence: minimum fine of $1000; minimum one-year license suspension (can be less if alcohol ignition interlock device is installed and is available in your province).
Second Offence: minimum jail sentence of 30 days; minimum two-year license suspension (can be less if alcohol ignition interlock device and is available in your province).
Third Offence: Minimum jail sentence of 120 days; minimum three-year license suspension. (In Ontario, a lifetime suspension can be enforced under certain circumstances).
Fourth offences and alcohol levels that are twice the legal limit will incur more serious charges and increase your chances of jail time and permanent suspension.
The negative impact of an impaired driving charge doesn't stop there. One must consider the financial consequences of car impoundment, fees, and the unavoidable increases in insurance premiums as additional possible penalties resulting from an over 80 mg, impaired driving or refusal charges.
You need someone who will advocate for you, protecting your rights. Having a legal representative is your best chance at avoiding serious charges and minimizing the negative effects of an alcohol-related charge.
Contact Jeffrey Reisman if you have been charged with impaired driving or call directly 647.351.HELP or 647.351.4357
Testimonials

Jeff Reisman works hard for his clients. I highly recommend him if you've been charged with a criminal offence.
Jeffrey is as shrewd as they come, He cares about your freedom and overall outcome. Court is no joke and I feel most comfortable with Jeffrey on my side.
I hired Jeff after arrested for impaired driving/and over .80. He was accessible and always answered his phone when I had questions. He eventually had my case reduced so I didn't have to undergo a year licence suspension. Hope I never go through this again but if I did would definitely hire him again.
Thanks for everything Jeff, Since the day I hired you, You took all my tensions and got me out of this charge.I hope I will not have to go through this again, but in case if it happened, blindly, you will be the first person to contact.
He is a great lawyer. He never let me down. Trust him. Fallow his lead you will get whatever result you want to get. Thank you Jeffrey.
Jeff represented me on a assault charge and achieved the best possible result through his vast network of connections with prosecutors and courts. I would highly recommend him!
Jeffrey Reisman is an amazing lawyer. He really helped me through my criminal case. He answer all my questions and concerns anytime I needed him. He definitely went over and beyond what was asked/needed. I would highly recommend him. I am forever grateful he made a bad experience much easier to deal with!
Jeffrey services are outstanding. Highly recommend.
Excellent lawyer. I recommend him for youth cases. He comforted us for the situation and did not give us any hassle. Got us the result we were looking for. Trust me he is good and caring.
I would recommend Jeffrey Reisman for anyone who is looking for a confident and trustworthy lawyer who really cares about his clients. He helped me through my entire case and got me a great deal. I was very pleased with his work and attitude. I highly recommend Jeffrey for any criminal case.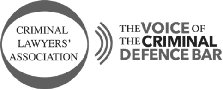 Get a Free Consultation
Charged or arrested for a criminal offence? Jeff Reisman will defend your rights.