20
YEARS OF CRIMINAL DEFENCE EXPERIENCE
24/7
AVAILABILITY AND CLIENT SUPPORT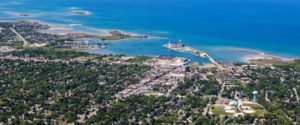 Searching for a trusted criminal defence lawyer in Collingwood, and you don't know where to look next? Well, Jeffrey I. Reisman is the attorney who will go the extra mile for you. With his years of experience, tenacity, legal understanding, knowledge and commitment to the legal process, you can depend on him to aggressively defend your criminal case. You don't have to feel frightened or fearful anymore. You have a competent attorney on your side. Unlike other criminal lawyers in Collingwood, Jeff Reisman is always available to speak to you, unless he is in court representing another client or your case, but one of his confident and knowledgeable staff members can help you. They have seen his legal mind at work and will know what to tell you when you call.
Anyone going through a criminal charge wants to have a lawyer who is compassionate, kind, caring and understanding. This is the time in your life that people will turn their backs on you without being sympathetic even though you are presumed innocent until proven guilty. Jeffrey I. Reisman is only interested in the facts of your criminal case. He is not quick to judge because he knows that the law will protect you and he will protect your rights to the full extent of the law.
Get access to an attorney who makes himself available 24 hours a day/7 days per week. When you call about your case, you get to speak to someone who knows that you might not be assured of being proven innocent and may need some kind of reassurance from someone who appreciates your feelings of doubt.
Jeffrey I. Reisman has been a Prosecutor and that experience has carried over into him being a renowned criminal lawyer in Collingwood. It has afforded him in-depth knowledge of the criminal prosecution process and how it relates to the law. It has given him a different perspective and helps him to strongly act as a criminal defence lawyer. He knows all the legal tricks that prosecutors can pull on his client. So Jeff Reisman is always strategically prepared to defend his clients within the confines of the law.
He will assess your case, research it and come up with the appropriate strategy that is right for your particular case. As a Collingwood criminal lawyer and with a JD (Juris Doctor) degree, Jeffrey I. Resiman has received permission to practice in:
Ontario Provincial Court
Superior Court of Justice
Appellate Courts of Ontario
All Florida State and Federal Courts
U.S. Court of Appeals
Quebec Courts for hearings
Jeffrey I. Reisman is supportive of NORML, the National Organization for the Reform of Marijuana Laws, which is found in the legal directories at www.norml.com and www.hightimes.com.
Your criminal charges don't define who you are and Jeffrey I. Resiman makes it clear during your first initial consultation with him. He will give you the confidence to move forward with your case. His care and understanding will help to alleviate the stress that comes in such a difficult time. Call Jeffrey I. Reisman if you are looking for a considerate Collingwood Defence lawyer. Your case will be in good hands!
Testimonials

Jeff Reisman works hard for his clients. I highly recommend him if you've been charged with a criminal offence.
Jeffrey is as shrewd as they come, He cares about your freedom and overall outcome. Court is no joke and I feel most comfortable with Jeffrey on my side.
I hired Jeff after arrested for impaired driving/and over .80. He was accessible and always answered his phone when I had questions. He eventually had my case reduced so I didn't have to undergo a year licence suspension. Hope I never go through this again but if I did would definitely hire him again.
Thanks for everything Jeff, Since the day I hired you, You took all my tensions and got me out of this charge.I hope I will not have to go through this again, but in case if it happened, blindly, you will be the first person to contact.
He is a great lawyer. He never let me down. Trust him. Fallow his lead you will get whatever result you want to get. Thank you Jeffrey.
Jeffrey Reisman is an amazing lawyer. He really helped me through my criminal case. He answer all my questions and concerns anytime I needed him. He definitely went over and beyond what was asked/needed. I would highly recommend him. I am forever grateful he made a bad experience much easier to deal with!
Jeffrey services are outstanding. Highly recommend.
Excellent lawyer. I recommend him for youth cases. He comforted us for the situation and did not give us any hassle. Got us the result we were looking for. Trust me he is good and caring.
I would recommend Jeffrey Reisman for anyone who is looking for a confident and trustworthy lawyer who really cares about his clients. He helped me through my entire case and got me a great deal. I was very pleased with his work and attitude. I highly recommend Jeffrey for any criminal case.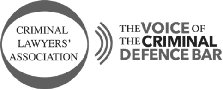 Get a Free Consultation
Charged or arrested for a criminal offence? Jeff Reisman will defend your rights.