20
YEARS OF CRIMINAL DEFENCE EXPERIENCE
24/7
AVAILABILITY AND CLIENT SUPPORT
An Experienced Drug Offence Lawyer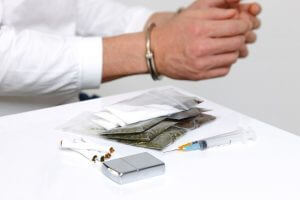 If you have been arrested and/or charged for using or selling drugs, you require a lawyer who has the experience and requisite skills to fight for your rights in our justice system. The consequences of a drug charge are severe and often result in lengthy incarcerations and tough criminal sanctions.
Under the Controlled Drugs and Substances Act, a person can be charged if they are found using or selling drugs like marijuana, cocaine etc. and other drugs. Depending on the nature of the rug, the consequences may vary as the law divides drugs into different categories and penalties for the crimes depend on whether the illegal substance is listed on Schedule I, II, III or IV.
from absolute discharges to very lengthy penitentiary sentences. It is unwise to do anything in criminal court without first seeking and obtaining legal advice from an experienced lawyer. It is even more unwise to plead guilty without proper legal advice
Drug Trafficking – this is when you are found delivering drugs to another person.
Drug Possession – A charge laid when you are found with an illegal substance.
Possession for the Purpose of Trafficking – When you are discovered with an illegal substance that you intend to provide to someone else, you can be charged with possession for the purpose of trafficking. This can often be determined by the amount of the substance found to be in an individual's possession. It is also important to note that the accused must have sold or attempted to sell the substance.
Drug Cultivation – refers to situations like a grow-op or any building that has been used to cultivate the drugs, most often this is marijuana.
Is Possession of Controlled Drugs & Substances a Criminal Offence?
Drug charges typically come down to two central issues: legal "possession" and/or the manner in which the police obtained the drugs. There are many other defences that also apply such as proof of the nature of the substance, whether or not the drug was possessed with a purpose to traffic, or whether or not a particular activity took place. Needless to say, the law is complicated and having a lawyer who knows how the Crown prosecutes such offences and the defences that apply are invaluable.
Jeffrey I. Reisman is a criminal lawyer in Toronto who will research all possible avenues for fighting your case. He has extensive experience in the municipal and provincial Courts within the GTA and Superior Courts Ontario. Jeffrey I. Reisman's comprehensive understanding of drug law policy and an active member of the National Organization for Reform of Marijuana Laws (NORML).
Drug charges are very serious and can include "street" drugs as well as prescription pharmaceuticals. A drug charge or conviction can greatly impede your life and will follow you in the pursuit of future employment, social engagement and family interaction. A drug charge should be taken seriously and you should make every effort to seek legal representation so you do not face these charges alone. An attorney will prevent costly errors and help you during a time where you may not know your rights. Drug charges are not always straight forward and given the stigma drug usage carries in society today it is important to fight for the best possible outcome.
Consulting a lawyer will help you begin handling your charges and may prevent you from being branded as a "drug dealer" or "user".
Testimonials

Jeff Reisman works hard for his clients. I highly recommend him if you've been charged with a criminal offence.
Jeffrey is as shrewd as they come, He cares about your freedom and overall outcome. Court is no joke and I feel most comfortable with Jeffrey on my side.
I hired Jeff after arrested for impaired driving/and over .80. He was accessible and always answered his phone when I had questions. He eventually had my case reduced so I didn't have to undergo a year licence suspension. Hope I never go through this again but if I did would definitely hire him again.
Thanks for everything Jeff, Since the day I hired you, You took all my tensions and got me out of this charge.I hope I will not have to go through this again, but in case if it happened, blindly, you will be the first person to contact.
He is a great lawyer. He never let me down. Trust him. Fallow his lead you will get whatever result you want to get. Thank you Jeffrey.
Jeff represented me on a assault charge and achieved the best possible result through his vast network of connections with prosecutors and courts. I would highly recommend him!
Jeffrey Reisman is an amazing lawyer. He really helped me through my criminal case. He answer all my questions and concerns anytime I needed him. He definitely went over and beyond what was asked/needed. I would highly recommend him. I am forever grateful he made a bad experience much easier to deal with!
Jeffrey services are outstanding. Highly recommend.
Excellent lawyer. I recommend him for youth cases. He comforted us for the situation and did not give us any hassle. Got us the result we were looking for. Trust me he is good and caring.
I would recommend Jeffrey Reisman for anyone who is looking for a confident and trustworthy lawyer who really cares about his clients. He helped me through my entire case and got me a great deal. I was very pleased with his work and attitude. I highly recommend Jeffrey for any criminal case.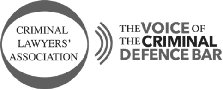 Get a Free Consultation
Charged or arrested for a criminal offence? Jeff Reisman will defend your rights.