20
YEARS OF CRIMINAL DEFENCE EXPERIENCE
24/7
AVAILABILITY AND CLIENT SUPPORT
Table of content
Canada is one of the few countries to liberalize marijuana laws allowing legal consumption by adults 18 years of age and older. Despite the loosening of marijuana laws, the regulations on illegal and controlled drugs remain stern.
The Controlled Drugs and Substance Act (CDSA) prohibits the trafficking, possession, importation, and production of controlled drugs and substances. If charged with any of the drug offences under the CDSA, there's a possibility of facing serious, long-term consequences, including lengthy incarceration and fines, difficulty securing employment opportunities, and travel restrictions.
This article explores drug possession, including its CDSA provisions, possible penalties, and why it's in your best interest to retain a skilled drug possession lawyer when facing such or related charges.
What is Drug Possession?
Drug possession is the possession of any illegal drugs or substances listed on the CDSA. The Act classifies drugs and substances into several schedules based on the potential for abuse and dependence. Schedule I drugs, including cocaine, opium, heroin and some pharmaceutical-grade drugs, have the highest potential for abuse and addiction.
As per the CDSA's provisions:
4 (1) Except as authorized under regulations, no person shall possess a substance included in schedule I, II or III.
The drugs don't have to be on your person to face criminal charges for drug possession. If you have the drugs stashed in a house somewhere, you could still face charges as long as the prosecution can prove that you had control and knowledge of the drugs. This is because the CDSA adopts the Criminal Code's definition of possession.
Whether you're facing drug possession charges for serious substances, i.e., those in schedule I, or less serious ones, i.e., those in schedule III, a successful conviction will lead to severe penalties, including jail time, even for a first-time offence. This is why it's important to work with an experienced criminal defence lawyer in Toronto. They can review your case, pinpoint its weaknesses and strength, and devise a way to attain the best possible outcome. Contact Jeffrey Reisman to schedule a free assessment of your drug possession charges.
What is Possession?
The definition of possession is provided by the Criminal Code as follows:
For the purposes of this Act,

A person has anything in possession when he has it in his personal possession or knowingly

has it in the actual possession or custody of another person, or
has it in any place, whether or not that place belongs to or is occupied by him, for the use or benefit of himself or of another person; and

where one of two persons, with the knowledge and consent of the rest, has anything in his custody or possession, it shall be deemed to be in the custody and possession of each and all of them.
Based on the above definition, three types of possession can lead to criminal charges.
Actual/personal possession: the drug is on your person
Constructive possession: the drug is not on your person but rather kept by someone else or a place with your knowledge and consent, regardless of whether the place belongs to you or not.
Joint possession: the drug is in the custody of one of several persons, with the knowledge and consent of the rest of the persons who share ownership.
In law, possession mainly revolves around two elements, control and knowledge. These two elements are key in drug possession cases, and for a successful conviction, the prosecution needs to prove them. They have to show that you knew you were in possession of an illegal substance and had some control over it.
Keep in mind that even for marijuana, there are limits to the amount you can possess, and breaking the law will lead to criminal charges.
Drug laws are a complex part of the law. Therefore, don't take chances when charged with a drug offence. Enlist the professional services of a criminal lawyer to protect your rights and freedom.
Arrest and Bail
If you are found in possession of illegal drugs, the police will arrest you and charge you with a criminal offence. According to the law, the police must inform you of the reason for your rest and read you your rights, including your right to remain silent and the right to legal counsel. It's important to exercise your rights as anything you say to the police can incriminate you, and a lawyer can protect you from this.
After you're charged with drug possession, one of two things might happen; the police may let you go on a release order and issue you with a Promise to Appear or decide to hold you in custody for a bail hearing. The decision to keep you in custody or release you with a promise to appear depends on:
The type of substance involved. If you were arrested for possession of schedule I drugs, there's a higher chance that the police will hold you in custody for a bail hearing.
Your prior conviction. If you have a criminal record, especially a drug-related record, police will most likely hold you for a bail hearing.
The quantity of the substance
If you're held in custody after an arrest, the law requires that you be taken before a Judge within 24 hours of your arrest. Before your bail, you should contact a skilled bail hearing lawyer and find a surety for your bail. Jeffrey Reisman has years of experience conducting bail hearings in Toronto and can prepare you and your surety for the hearing.
During the hearing, the prosecution and the defence present their arguments before a Judge. The Judge then decides whether to release you from custody and, if so, under which bail conditions. In Canada, any person facing criminal charges has the right to a fair and reasonably set bail based on their case details.
The release conditions may be strict for drug possession and other drug-related charges. As your lawyer, Jeffrey Reisman will fight to ensure that the Judge sets the least stringent conditions.
If you've been arrested and charged with drug possession, get in touch with Jeffrey Reisman. He'll help you prepare for the bail hearing and protect you throughout the rest of the case.
Awaiting Trial
After your bail hearing, it's time to prepare for your trial or, rather, prepare a strong defence to ensure the best possible results. Let's look at some important things that happen before your case is set for trial.
·      Disclosure
Disclosure is the process by which the prosecution provides all the evidence they have against you to your lawyer. This is a fundamental part of any criminal case as it helps your lawyer prepare a proper defence. Your lawyer will ask the Federal Crown to provide them with all the evidence against you, which can include interviews, surveillance footage, and more. Your lawyer can effectively protect you and develop a strong defence strategy using the disclosure documents. If you decide not to retain a lawyer, reviewing your disclosure will prove frustrating, and creating a viable defence will definitely be hectic and, in most cases, unsuccessful.
·      Crown Pre-Trial (CPT)
After reviewing your disclosure, your lawyer and the Crown will schedule a Crown Pre-Trial meeting to discuss your case, including any issues and where the prosecution stands. The CPT presents a chance to table discussions and negotiations to see if they can settle the case without going to trial. Therefore, it's important to have an experienced and competent defence lawyer, as pre-trial meetings are invaluable for your case. Note that you don't have to be present for CPT meetings. Your lawyer will handle all the discussions and keep you updated.
·      Judicial Pre-Trial (JPT)
Depending on how the CPT meetings proceed and the weight of the case, a Judicial Pre-trial meeting may also take place. This meeting happens in a more informal setting, i.e., the Judge's Chambers, and involves the Judge, the Crown Attorney, the Police in Charge of your case and your Defence Attorney. The meeting allows negotiations to continue as the Judge weighs in. This is an opportunity for the defence lawyer to show weaknesses in the prosecution's case and present possible proposals to settle the case without a trial.
If your case doesn't settle after one or several Judicial Pre-Trials, it will be set for trial.
What is the Penalty for Drug Possession in Toronto?
Canada has very strict drug laws. Those found guilty of drug possession, even for small quantities, could face years in prison, hefty fines and a criminal record.
Drug possession is a hybrid offence. Depending on how the Crown elects to proceed (summarily or by indictment), the nature of the drug and other mitigating factors, the possible consequences as provided by the CDSA can be harsh:
Summary offence (schedule I, II, III)

First offence – maximum fine of $1,000 and/ or up to 6 months in jail
Subsequent offence – maximum fine of $2,000 and/ or up to 1 year in prison

Indictable offence

Schedule I – Imprisonment for a maximum of 7 years
Schedule II – up to 5 years in prison
Schedule III – maximum jail sentence of 3 years
The consequences of a conviction for drug possession are not just the ones provided by the CDSA. Having a criminal record affects your life long after you fulfil your sentence. A drug possession record:
Makes it hard to find employment, and your current employer may terminate your employment contract
Affects your reputation within your community
Can cause immigration problems
Limits your travel capabilities
Given that a drug possession charge carries serious consequences, it's important to seek legal advice as soon as you're arrested and charged. A lawyer will review your case details and find a way to alleviate or avoid severe consequences. For example, an experienced attorney may get the case withdrawn in favour of a diversion program for minor possession charges.
Contact Jeffrey Reisman, criminal defence lawyer, for a free consultation.
First Time Possession of Illegal Drug Charges
The criminal justice system understands that people make mistakes. This is why, in some cases, first-time offenders are treated differently than subsequent offenders. If you're facing a drug charge for the first time, a skilled lawyer can work with you to get the most favourable results. This may include a diversion program or a fair plea deal. They can also fight to get an acquittal or an outcome that does not result in a criminal record.
Call our Toronto office at 647-351-4357  to schedule a free assessment of your case.
It's Vital to Hire a Lawyer
Facing drug possession charges, especially as a first offence, can be frightening and confusing. Also, the criminal justice system is a complex maze to navigate on your own. Without legal advice, your rights are not protected, and you could end up facing unfair consequences. Therefore, it's important to engage the services of a skilled lawyer from the beginning of your case. They'll guide you through the system, thoroughly review your charges, negotiate with the Crown attorney, develop possible defence strategies, and fight to attain the best possible results.
Having worked as a prosecutor for three years, Jeffrey Reisman understands the ins and outs of the justice system and has vast criminal law knowledge. He has successfully represented many individuals facing drug possession charges and can help you with your case.
Don't take chances. Contact Jeffrey I. Reisman to schedule a free consultation at 647-351-4357.
Testimonials

Jeff Reisman works hard for his clients. I highly recommend him if you've been charged with a criminal offence.
Jeffrey is as shrewd as they come, He cares about your freedom and overall outcome. Court is no joke and I feel most comfortable with Jeffrey on my side.
I hired Jeff after arrested for impaired driving/and over .80. He was accessible and always answered his phone when I had questions. He eventually had my case reduced so I didn't have to undergo a year licence suspension. Hope I never go through this again but if I did would definitely hire him again.
Thanks for everything Jeff, Since the day I hired you, You took all my tensions and got me out of this charge.I hope I will not have to go through this again, but in case if it happened, blindly, you will be the first person to contact.
He is a great lawyer. He never let me down. Trust him. Fallow his lead you will get whatever result you want to get. Thank you Jeffrey.
Jeffrey Reisman is an amazing lawyer. He really helped me through my criminal case. He answer all my questions and concerns anytime I needed him. He definitely went over and beyond what was asked/needed. I would highly recommend him. I am forever grateful he made a bad experience much easier to deal with!
Jeffrey services are outstanding. Highly recommend.
Excellent lawyer. I recommend him for youth cases. He comforted us for the situation and did not give us any hassle. Got us the result we were looking for. Trust me he is good and caring.
I would recommend Jeffrey Reisman for anyone who is looking for a confident and trustworthy lawyer who really cares about his clients. He helped me through my entire case and got me a great deal. I was very pleased with his work and attitude. I highly recommend Jeffrey for any criminal case.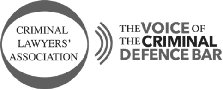 Get a Free Consultation
Charged or arrested for a criminal offence? Jeff Reisman will defend your rights.