Jeffrey I. Reisman
Criminal Defence Lawyer
Jeffrey I Reisman Criminal Defence Lawyer
$$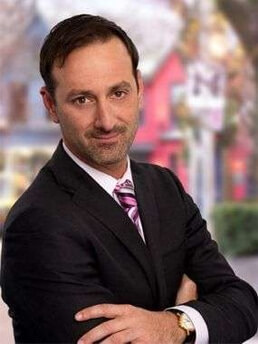 1000 Finch Ave. West, Suite 705 A
Toronto

,

ON

M3J 2V5
(647) 351-4357
Bio Information
Since 2001, Jeffrey Reisman has been practicing criminal law. First as a prosecutor for 3 years and then as a defence attorney. He has appeared in several Courts in both the U.S. and in Canada, including the American Federal Courts more specifically the Middle District of Florida and Florida Circuit County Courts. Within Canada Jeffrey Reisman has appeared in many Courts throughout Quebec and regularly appears in the Ontario Courts including the Provincial Court of Ontario and Superior Court of Ontario. In Canada, Jeffrey Reisman has appeared in Quebec and Ontario Courts more specifically Provincial and Superior Court of Ontario. Jeffrey Reisman has had the opportunity to represent thousands of clients who have been accused of various crimes such as complex Frauds, attempted murder sexual assault, possession for the purposes of trafficking, assault causing bodily harm, assault with a weapon while also dealing with not as serious matters such as domestic assault and other offences including but not limited to impaired driving/ over .80 and simple assault.
Instead of being a jack of all trades Jeffrey Reisman is a criminal defence lawyer in Toronto who has dedicated his practice to exclusively focusing on criminal defence. He understands that certain cases such as impaired driving and over .80 demand staying in tune with new legislation so that his clients can benefit from all the available defences that exist.
Jeffrey Reisman not only understands the law but also gets great results for his clients. He empathizes with his client's situations and the stress and anxiety a charge can cause to an individual and those loved ones around them. Jeffrey Reisman understands that most people who find themselves in these burdensome situations can lessen their anxiety by educating them on the process and giving them the confidence that they have hired a lawyer that is familiar with the process and an attorney who has a track record of getting great results.
When Jeffrey is not representing his clients vigorously he is involved in high impact extreme sports such as Kitesurfing, Snowboarding, Skiing and Mountain biking.
Contact Jeffrey I. Reisman, criminal defence lawyer, to book a free consultation directly at 647.351.HELP or 647-556-5235
Get a Free Consultation
Charged or arrested for a criminal offence? Jeff Reisman will defend your rights.