20
YEARS OF CRIMINAL DEFENCE EXPERIENCE
24/7
AVAILABILITY AND CLIENT SUPPORT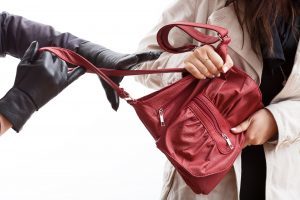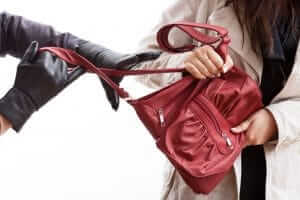 If you have been arrested for theft, it's important to contact an experienced Toronto theft lawyer as soon as possible.
This should ideally be before you speak to the police.
Whether you're facing charges for burglary, fraud, property theft, or another related offence, the early part of the police investigation against you is important.
If the charge results in a conviction, you may have a lifelong criminal record, as well as a possible prison sentence, employment issues, immigration issues (for non-Canadians) and a severely damaged reputation.
Jeffrey I Reisman Criminal Defence Lawyer in Toronto can assist you in navigating what is often a confusing and stressful time – especially for first-time offenders.
He will provide your best possible defense and work to clear your name or, at least, mitigate the penalties against you.
What is Theft in Ontario?
Theft is taking something unlawfully from another person – usually taking money or property without permission.
The definitions of theft, fraud, and robbery are all laid out in the Canadian Criminal Code.
They are all similar in nature but fraud usually involves some form of deceit, dishonesty or deception; and robbery usually involves force (and is therefore regarded as more serious than theft). The following are all classified as acts of theft in Ontario:
Shoplifting (merchandise theft)
Identity theft
Auto theft
Property theft
A common example of fraud is credit card offences. The most common type of robbery is "break and enter" into a home or business.
In Canada, theft is classified into two distinct categories, with differing consequences:
Theft under $5,000
Theft over $5,000
Consequences of Theft over $5000
Theft over the value of $5,000 carries more serious penalties, as laid out in Section 334 of the Criminal Code.
It is considered an indictable offence and carries a maximum penalty of ten years in prison.
Getting bail in these circumstances can be difficult. You must attend a bail hearing in order to apply for it.
Will I have a criminal record for theft over $5000?
Yes. It is very likely that you will have a criminal record if convicted of theft or fraud over $5,000.
First-Time Offenders of Theft
For first-time offenders, being charged with theft can be an intimidating experience.
The good news is that there is a much better chance of securing a lighter sentence if you have no previous convictions.
For instance, instead of a jail term, a convicted first offender may be able to serve their time in the community.
An experienced lawyer can not only help you manage the stress and complexity of a first charge; they can also help you negotiate a lighter sentence with the Crown prosecution.
That is why it is advisable to hire a lawyer as soon as possible after being arrested.
Hire a Toronto Theft Lawyer
In most theft cases, Jeffrey Reisman will seek withdrawal of the criminal charges against you.
There may be weaknesses in the case against you or mistakes made when gathering evidence. This can all cause the case to be dismissed.
If it goes to trial, Jeffrey Reisman is a seasoned Toronto theft lawyer who will fight for an acquittal.
Even if the case against you is overwhelming and you have previous convictions, he will defend your rights and push for the amelioration of the penalties against you.
Contact Jeffrey I. Reisman, criminal defence lawyer, to book a free consultation directly at 647.351.HELP or 647-556-5235
Testimonials

Jeff Reisman works hard for his clients. I highly recommend him if you've been charged with a criminal offence.
Jeffrey is as shrewd as they come, He cares about your freedom and overall outcome. Court is no joke and I feel most comfortable with Jeffrey on my side.
I hired Jeff after arrested for impaired driving/and over .80. He was accessible and always answered his phone when I had questions. He eventually had my case reduced so I didn't have to undergo a year licence suspension. Hope I never go through this again but if I did would definitely hire him again.
Thanks for everything Jeff, Since the day I hired you, You took all my tensions and got me out of this charge.I hope I will not have to go through this again, but in case if it happened, blindly, you will be the first person to contact.
He is a great lawyer. He never let me down. Trust him. Fallow his lead you will get whatever result you want to get. Thank you Jeffrey.
Jeffrey Reisman is an amazing lawyer. He really helped me through my criminal case. He answer all my questions and concerns anytime I needed him. He definitely went over and beyond what was asked/needed. I would highly recommend him. I am forever grateful he made a bad experience much easier to deal with!
Jeffrey services are outstanding. Highly recommend.
Excellent lawyer. I recommend him for youth cases. He comforted us for the situation and did not give us any hassle. Got us the result we were looking for. Trust me he is good and caring.
I would recommend Jeffrey Reisman for anyone who is looking for a confident and trustworthy lawyer who really cares about his clients. He helped me through my entire case and got me a great deal. I was very pleased with his work and attitude. I highly recommend Jeffrey for any criminal case.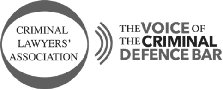 Get a Free Consultation
Charged or arrested for a criminal offence? Jeff Reisman will defend your rights.