20
YEARS OF CRIMINAL DEFENCE EXPERIENCE
24/7
AVAILABILITY AND CLIENT SUPPORT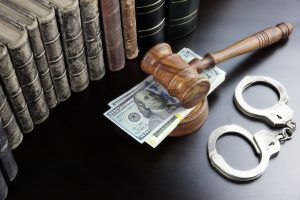 The initial detention upon being arrested for a criminal offence is a traumatic experience that can have significant consequences on an individual's mental and physical health. Jefferey Reisman, from his years of experience, understands this process from start to finish and recognizes the importance of a successful bail hearing; which is the first stage of a criminal proceeding.
The Supreme Court in R. v. Antic, 2017 SCC 27 has firmly upheld the founding principle of our criminal justice system i.e. the presumption of innocence and has recognized the detrimental effects of pre-trial detention.
The right not to be denied reasonable bail without just cause is an essential element of an enlightened criminal justice system. Accused persons are constitutionally presumed innocent, and the corollary to the presumption of innocence is the constitutional right to bail. An accused must not find it necessary to plead guilty solely to secure his or her release, nor must an accused needlessly suffer on being released.
Pre-trial custody affects the mental, social, and physical life of the accused and his family and may also have a substantial impact on the result of the trial itself.  Within 24 hours of an offence, an accused will be presented before a judge in a provincial court.  A "surety" can be required and they are often a friend or family member who is prepared to vouch for and monitor you while you are out on bail. This person may also pledge a certain amount of money for your release.
Bail Assessment in Toronto
Under the Criminal Code a bail is assessed on the following grounds:
Whether detention is necessary to ensure the accused's attendance in court
Whether detention is necessary for the protection or safety of the public
Whether detention is necessary to maintain confidence in the administration of justice
Jeffrey Reissman among many other things can:
Prepare an accused and their surety for this difficult and important hearing.
Reduce unnecessary time in custody;
Negotiate with the Crown prosecutor in securing reasonable conditions for the accused's release
Apply relevant and recent case law for your personal situation
Only an experienced criminal lawyer understands the intricacies of this vital process and will fight to make sure your constitutional right to an early release is upheld. While duty counsel can assist you in this stage, they are often not available to spend adequate time on your unique situation.
Do not make the mistake of not having the right representation. While a bail hearing decision can be reviewed, losing at an initial bail hearing will mean that you will be detained until the appeal date, which often takes weeks. A bail review is expensive and time-consuming and should be avoided.
What Happens at a Bail Hearing?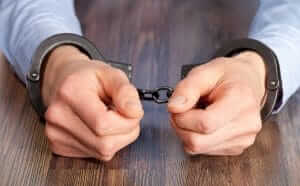 If you have been arrested you may be held for a bail hearing. You will require a lawyer to negotiate the terms of your bail, help you avoid detention and negotiate imposed bail restrictions. Your bail hearing will be held in a provincial court where a Justice of the Peace will decide the terms of your bail based on three components; the risk of you running away, the risk of you being a danger while released and the strength of the case against you, the "accused".
You may require a "surety" – a friend or family member who is prepared to vouch for and monitor you while you are out on bail. The decision to accept a surety is decided by the Justice of the Peace and will require the chosen individual to make sure you obey your restrictions and conditions, make sure you are at court proceedings, make sure the accused does not commit any more crimes and be answerable to authorities regarding any violations of the bail agreement.
What happens if I don't make bail?
If you have been denied bail, you will require a lawyer to defend you at a bail review. A bail review will require the preparation of legal documents and is a more complicated hearing. A bail review will be held in a superior court before a superior court judge and you will require a surety as one of the terms of the judge's decision.
If you have been charged with a crime and are facing bail, contact a skilled and knowledgeable attorney today!
Contact Jeffrey Reisman immediately, any time of the day , by phone  at 647.351.HELP or 647.556.5235
Testimonials

Jeff Reisman works hard for his clients. I highly recommend him if you've been charged with a criminal offence.
Jeffrey is as shrewd as they come, He cares about your freedom and overall outcome. Court is no joke and I feel most comfortable with Jeffrey on my side.
I hired Jeff after arrested for impaired driving/and over .80. He was accessible and always answered his phone when I had questions. He eventually had my case reduced so I didn't have to undergo a year licence suspension. Hope I never go through this again but if I did would definitely hire him again.
Thanks for everything Jeff, Since the day I hired you, You took all my tensions and got me out of this charge.I hope I will not have to go through this again, but in case if it happened, blindly, you will be the first person to contact.
He is a great lawyer. He never let me down. Trust him. Fallow his lead you will get whatever result you want to get. Thank you Jeffrey.
Jeff represented me on a assault charge and achieved the best possible result through his vast network of connections with prosecutors and courts. I would highly recommend him!
Jeffrey Reisman is an amazing lawyer. He really helped me through my criminal case. He answer all my questions and concerns anytime I needed him. He definitely went over and beyond what was asked/needed. I would highly recommend him. I am forever grateful he made a bad experience much easier to deal with!
Jeffrey services are outstanding. Highly recommend.
Excellent lawyer. I recommend him for youth cases. He comforted us for the situation and did not give us any hassle. Got us the result we were looking for. Trust me he is good and caring.
I would recommend Jeffrey Reisman for anyone who is looking for a confident and trustworthy lawyer who really cares about his clients. He helped me through my entire case and got me a great deal. I was very pleased with his work and attitude. I highly recommend Jeffrey for any criminal case.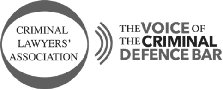 Get a Free Consultation
Charged or arrested for a criminal offence? Jeff Reisman will defend your rights.