20
YEARS OF CRIMINAL DEFENCE EXPERIENCE
24/7
AVAILABILITY AND CLIENT SUPPORT
Driving at or Over 80/0.08 in Toronto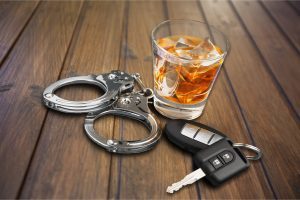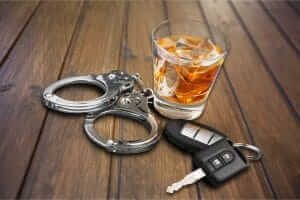 If you are caught operating a vehicle with a Blood Alcohol Concentration (BAC) of over 80 in Toronto, you will be in serious trouble even if it is your first offence.
The Canadian Criminal Code section 253 states that you are committing a crime if you operate a motor vehicle while:
Your ability to operate it is impaired by alcohol or drug usage
Your blood alcohol concentration level exceeds eighty milligrams of alcohol in one hundred millilitres of blood
In Canada, you may be charged with impaired driving and/or driving over 80. You can be over 80 but not be guilty of impaired driving – it is still an offence.
When it comes to impaired driving, there is no question that the legal limit is 80 milligrams of alcohol per 100 millilitres of blood. This applies to everyone, regardless of their age.
Under the Criminal Code, it is a criminal offence to drive with a blood alcohol concentration (BAC) of more than 80 mg of alcohol per 100 ml of blood. Penalties for convicted offenders can include jail time, fines, and a criminal record.
However, as drivers age, their ability to process alcohol decreases, which makes it easier for them to exceed the legal limit.
This is why ignition interlock devices are such an important tool in combating impaired driving. These devices require drivers to provide a breath sample before they can start their car. If they have been drinking, their blood alcohol level will exceed the legal limit and the car will not start.
Most convictions concern alcohol but you can also face impaired driving charges if you are accused of operating a vehicle while under the influence of a drug. You can also be charged for refusing to take a breathalyzer test.
Apart from the inevitable loss of a driver's licence, you could end up with a lifelong criminal record unless you take steps to defend yourself to the best of your abilities.
Jeffrey I. Reisman Criminal Defence Lawyer can help you escape the harshest impaired driving consequences.
Bail Conditions for 80/0.08 Charges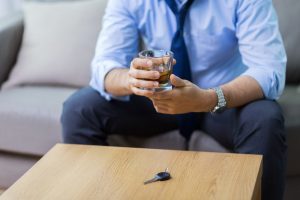 Operating a vehicle with a BAC over 80 (or reading of 0.08 or over, to be more precise) means that you will likely have to appear in court to answer the charges.
In terms of bail, this should be relatively straightforward. Only in exceptional circumstances will you require a bail hearing or have restrictions imposed on your release (for instance, if you are a regular repeat offender).
In more serious cases, the prosecutor may insist that you are held in custody until your trial, or you may be released but prohibited from even sitting in the driver's side of a car or from consuming alcohol.
In most cases, you will be released on bail from the police station at which you are charged without conditions but your driving license will be suspended for at least a few days.
If you have been faced with drinking and driving charges, it is important to seek legal counsel from an experienced impaired driving lawyer
To be certain of a speedy release, contact your criminal defence lawyer, Jeffrey Reisman. He will arrange bail and start preparing your defence.
Defending 80/0.08 Charges
Impaired driving over 80 is a serious offence in Canada. If you are convicted of impaired driving with a blood alcohol level of over 80, you will be required to undergo a mandatory medical evaluation.
Even if your BAC reading is over 80 in a breathalyzer test, it does not mean that you will be convicted of driving at or over 80.
There are many cases where drivers in Toronto have blown over 80 but the actions of the arresting police officers at the scene or afterwards at the police station have caused the charges to be dropped.
For instance, your constitutional rights must be respected at all times and the police officers have a set of procedures that they must follow to the letter (but sometimes fail to).
Often, the evidence against you can be brought into question and this can lead to charges being dropped or you being acquitted at trial.
Typical questions that your defence will look at include:
Timing – were you actually over the limit whilst driving?
Were the tests performed as soon as reasonably possible?
Were you advised about your right to a lawyer?
You always have a chance with charges of driving over 80.
Never admit guilt and commit to working with a Toronto DUI lawyer experienced in such cases within the Toronto legal system, like Jeffrey Reisman.
Impaired Driving Penalty for 80/0.08 Charges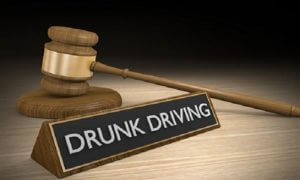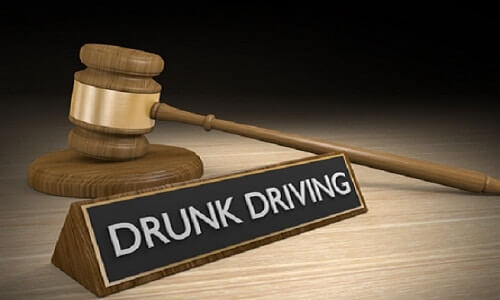 The sentences for impaired driving and driving at or over 80 scale up according to the number of convictions on your record.
You will receive a fine according to your BAC reading results:
80mg to 110mg reading: $1000 fine (minimum)
120mg to 150mg reading: fine of $1500 (minimum)
160mg or over reading: fine of $2000 (minimum)
Additionally, the following penalties will be applied depending on the number of convictions you have.
1st conviction
1-year minimum driving prohibition
Vehicle impoundment
2nd conviction
30-day jail sentence (mandatory minimum)
2-year minimum driving prohibition
Vehicle impoundment
3rd conviction
120-day jail sentence (mandatory minimum)
3-year minimum driving prohibition
Vehicle impoundment
As well as these immediate consequences, you will also have to face the longer-term consequences of a conviction, such as:
Spiralling insurance premiums
Driving suspension ranging from one year up to a lifetime
Having an ignition interlock system installed in your vehicle to prevent you from driving after drinking (inconvenient and expensive)
Attendance at drug and alcohol awareness courses
A negative effect on your employment prospects
Note that if you are convicted criminally of impaired driving in court three times within a 10-year period, you may lose your driving license for life.
How can a criminal lawyer help you with over 80 charges?
A seasoned Toronto criminal lawyer like Jeffrey Reisman is accustomed to working with the police officer, the prosecution, and the Toronto justice system to secure bail and to defend you against the charges.
He will work to ensure that you do not have to face the potentially serious consequences of an over 80 conviction.
The sooner you get started, the better the chance you have.
Contact Jeffrey Reisman at any time for a free consultation at 647.351.HELP or 647.556.5235.
Testimonials

Jeff Reisman works hard for his clients. I highly recommend him if you've been charged with a criminal offence.
Jeffrey is as shrewd as they come, He cares about your freedom and overall outcome. Court is no joke and I feel most comfortable with Jeffrey on my side.
I hired Jeff after arrested for impaired driving/and over .80. He was accessible and always answered his phone when I had questions. He eventually had my case reduced so I didn't have to undergo a year licence suspension. Hope I never go through this again but if I did would definitely hire him again.
Thanks for everything Jeff, Since the day I hired you, You took all my tensions and got me out of this charge.I hope I will not have to go through this again, but in case if it happened, blindly, you will be the first person to contact.
He is a great lawyer. He never let me down. Trust him. Fallow his lead you will get whatever result you want to get. Thank you Jeffrey.
Jeffrey Reisman is an amazing lawyer. He really helped me through my criminal case. He answer all my questions and concerns anytime I needed him. He definitely went over and beyond what was asked/needed. I would highly recommend him. I am forever grateful he made a bad experience much easier to deal with!
Jeffrey services are outstanding. Highly recommend.
Excellent lawyer. I recommend him for youth cases. He comforted us for the situation and did not give us any hassle. Got us the result we were looking for. Trust me he is good and caring.
I would recommend Jeffrey Reisman for anyone who is looking for a confident and trustworthy lawyer who really cares about his clients. He helped me through my entire case and got me a great deal. I was very pleased with his work and attitude. I highly recommend Jeffrey for any criminal case.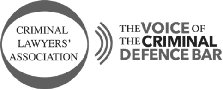 Get a Free Consultation
Charged or arrested for a criminal offence? Jeff Reisman will defend your rights.