20
YEARS OF CRIMINAL DEFENCE EXPERIENCE
24/7
AVAILABILITY AND CLIENT SUPPORT
Scarborough Criminal Defence Lawyer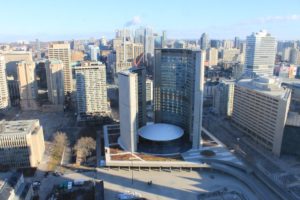 Jeffrey I. Reisman is the attorney that you need when you are faced with criminal charges. He will attempt the arduous process of proving your innocence in a court of law. You may be thinking that any lawyer could do this because you are indeed innocent of all charges, but it is not that simple. The legal process is about researching the facts, laying them out to a jury of your peers to make them understand it and presenting the closing arguments as a representation of a client's innocence. Not all criminal lawyers in Scarborough know how to effectively handle this as Jeffrey I. Reisman does.
If you are looking for an attorney who is compassionate to your situation, cares about the outcome of your criminal case and knows how to aggressively fight for you in a court of law, Jeffrey I. Reisman is the legal mind that you need. His law practice is open 7 days a week, 24 hours a day for your convenience. You can talk to him anytime. He will always be there to hold your hands throughout the legal process. No legal concern is too big or too small for him. He will answer all your questions and reassure you with hands-on legal care. As a criminal defence lawyer in Scarborough, Jeffrey I. Reisman is experienced in the law; both on the prosecution platform and as a defence lawyer. Why? He has worked as a Prosecutor in the Scarborough legal system. So he brings more than just a defence perspective to your case. Not many attorneys have this type of legal portfolio and in your case, this is an advantage.
Jeffrey I. Reisman is a Scarborough criminal lawyer who is armed with the knowledge and fortitude to defend your case to the full extent of the law. He understands the strengths and weaknesses of all areas of criminal law, which allows him to better evaluate your case. With his expertise, he is able to find out all of the available options that you have at your disposal without compromise and unrealistic expectations.
Jeffrey I. Reisman has earned his JD or Doctor of Jurisprudence degree and practices criminal law in:
Ontario Provincial Court
Superior Court of Justice
Appellate Courts of Ontario
All Florida State and Federal Courts
U.S. Court of Appeals
Quebec Courts for hearings
Jeffrey I. Reisman has strong connections with NORML, the National Organization for the Reform of Marijuana Laws, which is found in the legal directories at www.norml.com and www.hightimes.com.
You no longer have to carry the burden of your criminal charges anymore when you have a good criminal lawyer in Scarborough like Jeffrey I. Reisman. His legal representation of your criminal case is incomparable to most lawyers in his area and field. He utilizes every accessible resource and possible argument related to your case so that you will be well represented legally. You owe it to yourself to leverage the legal mind of Jeffrey I. Reisman by calling now to schedule the initial legal consultation.
Testimonials

Jeff Reisman works hard for his clients. I highly recommend him if you've been charged with a criminal offence.
Jeffrey is as shrewd as they come, He cares about your freedom and overall outcome. Court is no joke and I feel most comfortable with Jeffrey on my side.
I hired Jeff after arrested for impaired driving/and over .80. He was accessible and always answered his phone when I had questions. He eventually had my case reduced so I didn't have to undergo a year licence suspension. Hope I never go through this again but if I did would definitely hire him again.
Thanks for everything Jeff, Since the day I hired you, You took all my tensions and got me out of this charge.I hope I will not have to go through this again, but in case if it happened, blindly, you will be the first person to contact.
He is a great lawyer. He never let me down. Trust him. Fallow his lead you will get whatever result you want to get. Thank you Jeffrey.
Jeffrey Reisman is an amazing lawyer. He really helped me through my criminal case. He answer all my questions and concerns anytime I needed him. He definitely went over and beyond what was asked/needed. I would highly recommend him. I am forever grateful he made a bad experience much easier to deal with!
Jeffrey services are outstanding. Highly recommend.
Excellent lawyer. I recommend him for youth cases. He comforted us for the situation and did not give us any hassle. Got us the result we were looking for. Trust me he is good and caring.
I would recommend Jeffrey Reisman for anyone who is looking for a confident and trustworthy lawyer who really cares about his clients. He helped me through my entire case and got me a great deal. I was very pleased with his work and attitude. I highly recommend Jeffrey for any criminal case.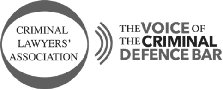 Get a Free Consultation
Charged or arrested for a criminal offence? Jeff Reisman will defend your rights.