A TORONTO CRIMINAL LAWYER DEDICATED TO WINNING EVEN THE TOUGHEST CASES
If you have been charged with a crime, you need advice from an experienced criminal lawyer. For over 20 years, Jeffrey Reisman has passionately defended the rights of individuals charged with criminal offences. If you are in trouble, Reisman can help.
Our Firm
20
YEARS OF CRIMINAL DEFENCE EXPERIENCE
24/7
AVAILABILITY AND CLIENT SUPPORT
Experienced Criminal Defence Lawyer in Toronto
Jeffrey Reisman is a respected Toronto criminal defence lawyer with the experience, compassion, and care to help you with your legal matters. Jeffrey Reisman will fight for your rights and help you navigate the complicated and often frightening court systems. He is committed to providing one-on-one legal care. No question is too small or too big. Reisman prides himself on being there for his clients every time, 7 days a week, 24 hours a day.
Reisman's experience as a Prosecutor and Toronto criminal defence lawyer has provided him with a vast understanding of Criminal Law from both the Crown and Defence perspective. He is equipped with the knowledge to understand the strengths and weaknesses of all areas of Criminal law and can help you analyze your case effectively and efficiently. Reisman will use his expertise to help you figure out your options quickly without establishing unrealistic expectations.
Toronto Criminal Law Services
When facing criminal charges, you need experienced Toronto criminal defence lawyers on your side. Jeffrey Reisman is one of the top criminal lawyers in the GTA with over 20 years of experience practicing law.
Reisman is committed to defending his clients and fighting for their rights. His dedication to the law and his fight for justice has helped thousands of clients avoid criminal records and regain control of their lives.
Learn how Jeffrey Reisman can help you navigate even the most complex legal matters.
Bail Hearings
A bail hearing is one of the initial steps in a criminal proceeding. Jeffrey Reisman has the experience and insight to help you navigate the complex process ahead.
Probation Violations
If you've experienced a breach of probation in Ontario, you need respected criminal defence lawyers to represent you in court. Learn how Jeffrey Reisman can help.
Drug Charges
Jeffrey Reisman is a trusted drug lawyer in Toronto with a clear understanding of drug law policies in Ontario. He will fight for your rights in the justice system.
Property Offenses
When dealing with a property offence in Toronto, a certified criminal lawyer like Jeffrey Reisman can provide the advice you need to navigate any investigations.
Domestic Assault
As an experienced domestic assault lawyer in Toronto, Jeffrey Reisman can help you understand the charges at hand and offer guidance, clarity, and peace of mind.
Sexual Assault
Sexual assault proceedings in Ontario are complex and require Toronto criminal defence lawyers to navigate the process, from the charges to a potential trial.
Fraud
Jeffrey Reisman is a licensed fraud lawyer in Toronto who has the experience to handle any complex fraud case, from credit card fraud to insider trading and more.
Theft
As a Toronto theft lawyer, Jeffrey Reisman can provide the insight and professional counsel you need to navigate your charges and provide the best possible defence.
Impaired Driving
If you're facing impaired driving charges, you need a DUI lawyer in Toronto like Jeffrey Reisman, who can help you build a strong defence and understand your charges.
Murder
The complexities of murder law require an experienced Toronto criminal lawyer. Jeffrey Reisman can help you develop a strong defence and ensure a fair trial.
Weapons & Firearms
Weapons charges and convictions can be categorized as dangerous offences. Criminal defence lawyers can help you understand the charges and ensure fair proceedings.
A Toronto Criminal Law Firm Serving the GTA
With his expertise and industry experience, Jeffrey Reisman has helped clients across the GTA navigate their legal cases. Consider where you can receive professional criminal law services.
Choosing the Best Criminal Defence Lawyer for your Case
During your initial consultation, Jeffrey Reisman will answer your questions compassionately and address your concerns. He will always make himself available for questions and concerns related to your case, regardless of the time of day, and will actively defend your rights from the moment you acquire his legal services.
Reisman will make sure to obtain all the information pertaining to the charges filed against you from the moment you retain his services, quickly identifying any potential opportunities as they arise in your case. With years of experience and thousands of cases won, Jeffrey Reisman always knows what to look for while asking the right questions to get the results you need.
Jeffrey Reisman's goal is to assess all the elements involved and suggest the best course of action for your case. He will work within the system to lessen the impact these charges may have on your life and your future.
Contact Jeffrey I. Reisman, criminal defence lawyer, to book a free consultation directly at 647.351.HELP or 647-556-5235
A Toronto Criminal Law Firm Protecting Your Innocence
Jeffrey Reisman is a criminal defence lawyer helping clients in Toronto, the Greater Toronto Area and throughout the province of Ontario. Reisman is an aggressive litigator equipped with the experience and know-how to defend your rights in municipal, provincial and federal courts.
Successful outcomes are always the goal of his criminal law firm, achieved through relentless research, creativity, and hard work. Jeffrey Reisman will instil confidence and alleviate some of the stress you are enduring. He will protect your rights and fight to prevent you from obtaining a criminal record.
Jeffrey Reisman
Since 2001, Jeffrey Reisman has been practicing criminal law. First as a prosecutor for 3 years and then as a defence attorney. He has appeared in several Courts in both the U.S. and in Canada, including the American Federal Courts more specifically the Middle District of Florida and Florida Circuit County Courts.
In Canada, Jeffrey Reisman has appeared in Quebec and Ontario Courts more specifically Provincial and Superior Court of Ontario. Jeffrey Reisman has had the opportunity to represent thousands of clients who have been accused of various crimes such as complex frauds, attempted murder sexual assault, possession for the purposes of trafficking, assault causing bodily harm, and assault with a weapon. He also deals with matters such as domestic assault and offences including but not limited to impaired driving/ over .80 and simple assault.
Instead of being a jack of all trades, Jeffrey Reisman has dedicated his practice to exclusively focusing on criminal defence. He understands that certain cases such as impaired driving and over .80 demand staying in tune with new legislation so that his clients can benefit from all the available defences that exist.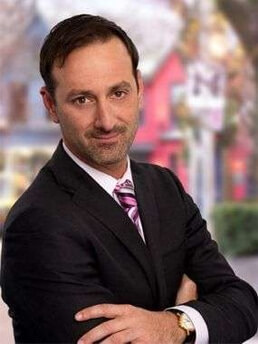 Testimonials

Jeff Reisman works hard for his clients. I highly recommend him if you've been charged with a criminal offence.
Jeffrey is as shrewd as they come, He cares about your freedom and overall outcome. Court is no joke and I feel most comfortable with Jeffrey on my side.
I hired Jeff after arrested for impaired driving/and over .80. He was accessible and always answered his phone when I had questions. He eventually had my case reduced so I didn't have to undergo a year licence suspension. Hope I never go through this again but if I did would definitely hire him again.
Thanks for everything Jeff, Since the day I hired you, You took all my tensions and got me out of this charge.I hope I will not have to go through this again, but in case if it happened, blindly, you will be the first person to contact.
He is a great lawyer. He never let me down. Trust him. Fallow his lead you will get whatever result you want to get. Thank you Jeffrey.
Jeffrey Reisman is an amazing lawyer. He really helped me through my criminal case. He answer all my questions and concerns anytime I needed him. He definitely went over and beyond what was asked/needed. I would highly recommend him. I am forever grateful he made a bad experience much easier to deal with!
Jeffrey services are outstanding. Highly recommend.
Excellent lawyer. I recommend him for youth cases. He comforted us for the situation and did not give us any hassle. Got us the result we were looking for. Trust me he is good and caring.
I would recommend Jeffrey Reisman for anyone who is looking for a confident and trustworthy lawyer who really cares about his clients. He helped me through my entire case and got me a great deal. I was very pleased with his work and attitude. I highly recommend Jeffrey for any criminal case.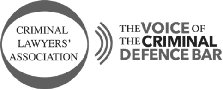 Jeff Reisman FAQ: Frequently Asked Questions About Criminal Lawyers in Toronto
Why do I need a criminal defence lawyer?
An experienced lawyer can prevent you from making expensive mistakes, whether you face a summary or indictable offence. The legal process is complicated, but retaining a lawyer early means you have someone on your side to guide you through this scary and confusing process. A well-versed criminal defence attorney will fight for your charges to be dropped, for you to be found not guilty, or receive an alternative punishment instead of prison or jail time.

Jeffrey Reisman is an experienced criminal litigator committed to fighting for the rights and freedom of his clients. With thousands of successful cases under his belt, his reputation in the legal community is unparalleled.
What is a criminal lawyer?
Criminal lawyers are responsible for defending or prosecuting someone who has been accused of a crime. Criminal lawyers are objective, and impartial litigators tasked with ensuring their clients' rights are defended and upheld by the justice system.

If you've been charged with a criminal offence, a criminal lawyer will conduct thorough research, analyze the prosecution's findings, and present their argument in court to secure your freedom or negotiate a plea bargain or settlement.
What does a criminal defence lawyer do
A criminal lawyer's job involves several important responsibilities when they are hired to defend a client. Their goal is to represent the defendant in every step of the criminal proceedings, from speaking with police regarding the charges to the final moments in a trial.

During the pre-trial stage, criminal defence lawyers will help you understand your charges and navigate the complexities of the legal process. They will speak with you confidentially to understand the details of your situation and gather the information they need to build their defence, providing insight and advice along the way.

A Toronto criminal defence lawyer will thoroughly review the prosecution's evidence if your case goes to court. If necessary, they will interview potential witnesses and speak with an expert witness to provide any needed medical or forensic expertise. Once they have gathered enough information, they can begin to prepare for trial.

If your case goes to trial, criminal lawyers will meet with the prosecution to discuss several trial-related details, including bail conditions and the estimated length of the trial. This provides an opportunity for your lawyer to present any important findings that could convince the prosecution to reduce the charges or withdraw their case.

Once your trial has commenced, your lawyer is responsible for representing you in court and delivering a quality defence. They will interview the prosecution's witnesses and present their findings in an effort to prove their case to a judge or potential jury.

If convicted, a criminal lawyer is then tasked with filing an appeal if the opportunity is available. This solution is available only if they can prove an error made during the trial that affected the outcome.
What are the two types of criminal lawyers in Toronto?
The two types of criminal lawyers in Toronto are prosecuting attorneys and defence lawyers. Each role has its place in the justice system and is responsible for clients in a specific manner.

Prosecution attorneys are government-appointed lawyers who prosecute criminal cases. Their role is to prove beyond reasonable doubt that the defendant is guilty of the crime they are charged with. They are tasked with reviewing the details of the case, interviewing witnesses, and delivering their findings in front of a judge and potential jury.

Criminal defence lawyers represent the individual charged with a criminal offence. They are responsible for ensuring the rights of their client are protected throughout the proceedings. They will speak with the police regarding the charges, interview potential witnesses, and analyze the evidence presented to create a strong defence if the case goes to trial.
When would I need a criminal lawyer?
If you have been charged with a summary or indictable offence, a criminal defence lawyer can protect and defend your rights. They will provide the experience and insight needed to help you navigate the complexities of your charges and prepare your defence should your case go to trial.

Jeffrey Reisman is a seasoned litigator with experience in several aspects of the law, including drug charges, property offences, fraud, impaired driving and more. As a Toronto criminal defence lawyer, he understands the intricacies of the law and has built a reputation across the GTA as a committed and passionate attorney.
How to find a good criminal defence lawyer
A good criminal defence lawyer is well-versed in the intricacies and nuances of the law, from bail hearings to the complexities of a murder charge. They should be consistent and responsive from the moment they are hired. Their specialties should reside in criminal law, and they should possess a reputation for fairly and justly fighting for their clients.

Defendants across the Greater Toronto Area have trusted Jeffrey Reisman with their legal challenges for over 20 years. His experience in the legal profession and proven record of success has helped his clients avoid criminal charges and negotiate quality plea deals. Reisman has represented thousands of clients who have been accused of several complex crimes, ranging from identity theft to weapons possessions.

Reisman gets to work for his clients from the moment his services are retained, ensuring their rights are protected in the justice system.
How much does a criminal lawyer cost
The cost of hiring a criminal defence lawyer in Toronto can vary based on several factors. Your costs will often depend on the nature of your charges, the complexity of the case, and the experience of the lawyer you're looking to hire. A criminal lawyer will charge a flat fee or provide an hourly rate with a retainer to be paid upfront.

Jeffrey Reisman is one of Toronto's top criminal lawyers in the GTA and offers free consultations for potential clients to address their concerns and discuss the details of their charges or to answer any preliminary questions.
What is the difference between criminal law & civic law
Criminal law involves acts that violate federal law and are seen as an offence against the state. Criminal charges are complex and include impaired driving, fraud, domestic assault, and murder.

There are two types of criminal offences to consider:

Summary Conviction: A summary conviction is a minor case, which could include disturbing the peace, solicitation, and trespassing. These offences typically carry a maximum jail sentence of six months or a significant fine.

Indictable Offence: An indictable offence is the most serious conviction an individual could face under the Canadian criminal code. These types of offences include theft over five thousand dollars, assault and battery, and murder. The punishment for these offences can vary depending on the severity of the case and the evidence presented by the prosecution.

Civic law is a private case, also known as a suit or action, where one individual sues another. A civil suit often begins when individuals or corporations disagree over a legal issue, including contract breaches, property ownership, medical malpractice, personal injury, and defamation. If a civil case goes to trial, the defendant could face monetary fines or an injunction.
Where can I get criminal law services
Jeffrey Reisman provides quality criminal law services in Toronto and across the Greater Toronto Area. He has helped thousands of clients in his 20+ years of service get the justice they deserve.

Reisman is well-versed in complex and detailed criminal charges, from domestic assault to insurance fraud, weapons charges, and murder. He is committed to fair legal proceedings and isn't afraid to challenge Ontario's Provincial and Federal charges. Defendants trust criminal defence lawyer Jeffrey Reisman to fight for their rights across the city in Newmarket, Collingwood, Brampton, Scarborough, Oshawa and more.
How Can a Toronto Criminal Defence Lawyer Fight the Charges Against Me?
An experienced Toronto criminal defence lawyer will examine your case in detail and conduct research to uncover new evidence and potential violations of your Charter Rights. Even when your case seems like a "slam dunk" for the Crown, there could be a loophole or procedure error that could prove beneficial.

Jeffrey Reisman is not afraid to challenge Provincial and Federal charges in Ontario or question authorities and hold them accountable for your Canadian Charter of Rights and Freedoms. Reisman has a proven record of success and will do his best to help fight the charges against you using various tactics, including but not limited to:

Arguing and filing against evidence that was obtained in direct violation of your Charter Rights. Law enforcement sometimes obtains evidence in a manner that violates a person's Charter Rights. When this occurs, the evidence cannot be used against the person and can be eliminated from the case.

Challenging the validity of consent searches and searches that violate search warrants. The police cannot search a person or premises until they have produced a search warrant or obtained consent. Then they may only search the person or area for which consent was given or detailed in the warrant.

Challenging law enforcement's lack of or inappropriate use of probable cause. Probable cause gives the police the right to identify an immediate medical emergency, state of duress, or other emergency to allow them to enter premises or search a person. The police tend to abuse this power and misuse it.

Arguing police's use of the Highway Traffic Act to make illegal stops and searches. The Highway Traffic Act empowers the police to enforce traffic laws. However, police officers often use the Act as a means to pursue the investigation of other criminal offences not directly related to violations of the Highway Traffic Act.
What can I expect from my consultation with a Toronto criminal lawyer?
When you book a free consultation with Jeffrey Reisman, he will discuss with you the details of your charges and assess your situation to determine if he can support your case. He will identify the important details pertaining to your legal issues and provide appropriate insight into his specialized services.
What types of criminal law services do Jeffrey Reisman offer?
Jeffrey Reisman specializes in criminal cases across Ontario and has helped his clients navigate the complexities of criminal law. His services are available for those accused of domestic and sexual assault, theft, fraud, weapons and firearms violations, probation violations, impaired driving, property offences, and murder charges.
How can I get in contact with Jeffrey Reisman
If you need an experienced Toronto criminal lawyer, book a free consultation with Jeffrey Reisman through his website. Simply fill out your contact information and details of your case, and Reisman and his associates will contact you to schedule your consultation to discuss your situation.
Get a Free Consultation
Charged or arrested for a criminal offence? Jeff Reisman will defend your rights.