Whatever situation has led you to need a criminal lawyer, finding the right one is imperative in ensuring a favourable outcome for your case.
When meeting with a possible lawyer for the first time, there are several things you should discuss with them that go beyond the specifics of your case. Having a good understanding of these things will help ensure that you hire someone who will be a good match for you and your case.
Here are a few things we think you should ask your criminal lawyer.
See If They Offer a Free Consultation
Before hiring a Toronto criminal lawyer to take on your case, you'll want to sit down with them and explain your situation so they can understand all the facts. Sitting down one-on-one will also give you a sense of the lawyer's personality and if you think you will be able to work well together.
Going to court is a very serious and challenging thing so, it is essential to work with a lawyer you feel comfortable with and who you trust will handle your case with care and determination. Don't be afraid to shop around a bit to ensure you find the right lawyer for you.
However, while doing so, make sure you are only meeting with lawyers who offer free consultations. If every lawyer you meet with charges a consultation fee, you could already be racking up quite the tab before the real work has even started.
Find Out Who Will be Handling the Case
When you first meet with a lawyer, make sure you ask who will be handling your case. Some larger law firms may pass your case onto junior lawyers or people with less experience. Alternatively, the case may be put in the hands of a lawyer at the firm who you've never spoken to.
If this is the case, ask to speak with whoever will directly handle your case in court before you hire.
As previously mentioned, it is essential to work with a lawyer that you can build a relationship with to ensure the best outcome so, make sure you know who exactly will be working on your case.
Ask About Their Experience
There are several practice areas under the umbrella of criminal law, and you should always be working with a lawyer who has experience working on cases similar to yours.
Types of law services we provide include:
Bail Hearings
Probation Violations
Drug Charges
Property Offenses
Domestic Assault
Sexual Assault
Fraud
Theft
Impaired Driving
Murder
Weapons & Firearms
Some lawyers will brand themselves as general lawyers, meaning they will work in several areas of law. While this may make you think that they have a wide range of knowledge and thus must be great to work with, it's better to work with someone whose focus is solely on criminal law. This way, instead of knowing a little about many things, they will know a lot about a specific thing.
Working with someone who has been through a case like yours means they will know the best approach to take and how to get you the best outcome. Understanding how a case like yours works may also allow your lawyer to predict possible outcomes for the case.
An important distinction to make is the difference between civil law vs. criminal law. Whereas civil law is private, criminal law is public. Make sure you understand the difference before you start reaching out to lawyers regarding your case.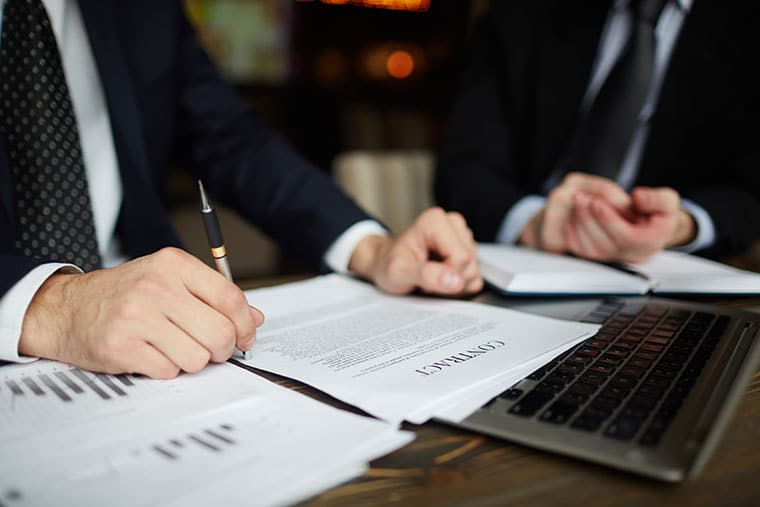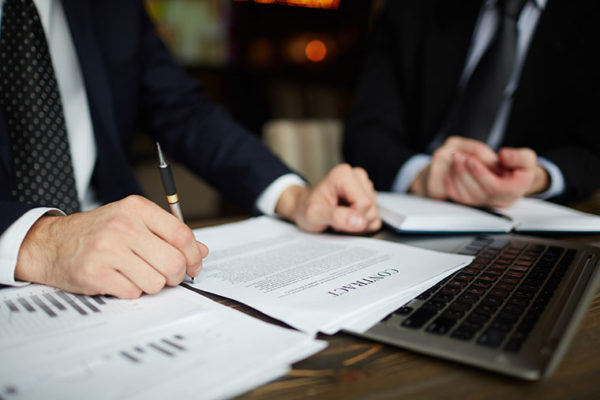 Credit: pressfoto Via: freepik
Determine the Legal Fees
You should always know how much a lawyer changes to ensure that you can afford it. After your free consultation, your lawyer will have a better idea of the scope of the case and may be able to provide you with a quote; however, it may take more time if additional research is needed.
Make sure you check if they charge hourly or have a flat rate, if there is a possibility for any additional fees, if there is a retainer fee, and if they offer any payment plans. Your lawyer should be transparent and upfront with you about all fees. If not, you should be hiring elsewhere.
Ask About Possible Outcomes
Jail time and complete freedom aren't the only two possible outcomes for a trial. The judge may choose other forms of punishment, including community service, probation, and mandated therapy or rehabilitation.
Talk to your lawyer about what they think the possible outcomes of the trial could be and what you would be comfortable with. Keep in mind, however, that your lawyer's speculations about the outcome may not pan out. Ask what the best-case scenario and worst-case scenario may be and prepare yourself for both options.
You should avoid any lawyer who claims they can guarantee your desired outcome. Every case is different, and, therefore, there can never be a guaranteed outcome. Any lawyer who claims so is just trying to get you to hire them.
See if There is Anything You Should be Doing
After finding a great Toronto criminal lawyer, make sure you offer any evidence you have. Photos, videos, documents, and alibies are all types of evidence that will likely be of use to your lawyer.
You can also ask if there is anything else you can or should be doing to help your case. For example, if you are dealing with an assault charge, it may be helpful to sign up for an anger management class to show that you are taking action to improve yourself and lessen the chances for a reoffence.
There may also be things that you shouldn't be doing while you wait for your trial. Depending on the severity of your case, your lawyer may want you to lay low and avoid speaking to anyone involved in the case.