20
YEARS OF CRIMINAL DEFENCE EXPERIENCE
24/7
AVAILABILITY AND CLIENT SUPPORT
Commitment To Privacy
We understand the need to protect ones privacy and thus have placed this notice to ensure that all visitors to this website comprehend what information is gathered from them. This notice is linked directly from our homepage and every other page on our website.
Collected Information
This notice applies to all information collected or submitted on the Jeffrey I. Reisman website. Some of our pages allow for the submission of forms, quotes and applications to be contacted by one of our sales agents. The types of personal information collected at these pages are:
Name
Email address
Phone Number
The Use of Gathered Information
We collect the information once submitted by the visitor to establish contact between our representatives and the potential or interested client. We do not share this information with outside parties except to the extent necessary to complete that order.
We use return email addresses to answer the email we receive. Such addresses are not used for any other purpose and are not shared with outside parties.
Commitment To Data Security
To prevent unauthorized access, maintain data accuracy, and ensure the correct use of information, we have put in place appropriate physical, electronic, and managerial procedures to safeguard and secure the information we collect online. These include, but are not limited to on-site technicians and 24/7 security ensuring that our information is not subject to unauthorized access.
Commitment To Children's Privacy
Protecting the privacy of the very young is especially important. For that reason, we never collect or maintain information at our website from those we actually know are under 13, and no part of our website is structured to attract anyone under 13.
How You Can Access Or Correct Your Information
You can access all your personally identifiable information that we collect and maintain by our client database. We use this procedure to better safeguard your information.
You can correct factual errors in your personally identifiable information by sending us a request to correct any errors.
To protect your privacy and security, we will also take reasonable steps to verify your identity before making such corrections.
Testimonials

Jeff Reisman works hard for his clients. I highly recommend him if you've been charged with a criminal offence.
Jeffrey is as shrewd as they come, He cares about your freedom and overall outcome. Court is no joke and I feel most comfortable with Jeffrey on my side.
I hired Jeff after arrested for impaired driving/and over .80. He was accessible and always answered his phone when I had questions. He eventually had my case reduced so I didn't have to undergo a year licence suspension. Hope I never go through this again but if I did would definitely hire him again.
Thanks for everything Jeff, Since the day I hired you, You took all my tensions and got me out of this charge.I hope I will not have to go through this again, but in case if it happened, blindly, you will be the first person to contact.
He is a great lawyer. He never let me down. Trust him. Fallow his lead you will get whatever result you want to get. Thank you Jeffrey.
Jeffrey Reisman is an amazing lawyer. He really helped me through my criminal case. He answer all my questions and concerns anytime I needed him. He definitely went over and beyond what was asked/needed. I would highly recommend him. I am forever grateful he made a bad experience much easier to deal with!
Jeffrey services are outstanding. Highly recommend.
Excellent lawyer. I recommend him for youth cases. He comforted us for the situation and did not give us any hassle. Got us the result we were looking for. Trust me he is good and caring.
I would recommend Jeffrey Reisman for anyone who is looking for a confident and trustworthy lawyer who really cares about his clients. He helped me through my entire case and got me a great deal. I was very pleased with his work and attitude. I highly recommend Jeffrey for any criminal case.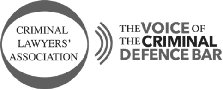 Get a Free Consultation
Charged or arrested for a criminal offence? Jeff Reisman will defend your rights.