20
YEARS OF CRIMINAL DEFENCE EXPERIENCE
24/7
AVAILABILITY AND CLIENT SUPPORT
NSGBKLAW promises to protect the personal information given to us by visitors to the website and information included on the electronic mail lists. Any information that you give to NSGBKLAW will be held with the utmost care, and will not be used in any way to which you have not already consented. A more detailed explanation follows. 
COLLECTION AND USE OF INFORMATION
All of the information on the NSGBK Law website can be accessed without needing to register or log on. Therefore we collect no information about you when you are accessing these generic areas of the web site. We do not use cookies. We do not share any information you may choose to provide with any other site or party. If you choose to e-mail information requests to us and provide information about yourself or your matter all such information provided to us will be held in strictest confidence, and where applicable, in accordance with applicable laws. 
DISCLOSURE OF INFORMATION:
Resale or disclosure of information to third parties: NSGBKLAW does not sell, rent, loan, trade, or lease personal information collected on our website or included on our e­mail lists to any third party. 
DATA SECURITY:
We take precautions to protect your data from loss, misuse, unauthorized access or disclosure, alteration, or destruction. 
INTERNATIONAL INFORMATION TRANSFERS:
Any personally identifiable information that you provide to NSGBKLAW will be collected on servers located in the United States and maintained on servers located in the United States. If you are located outside the United States, this means that any information you provide will be transferred abroad. While NSGBKLAW is committed to your information with the highest level of privacy protection, we believe you should know that the general level of protection for personal information in the United States may not be the same as that provided in other countries, including those that belong to the European Economic Area. 
TERMS AND MODIFICATIONS TO PRIVACY POLICY:
By using this website, you signify your agreement to the terms of our privacy policy. If you do not agree with these terms, please do not disclose any personal information through this site. NSGBKLAW may modify this privacy policy at any time at its discretion and modifications are effective upon being posted on this site. You are responsible for reviewing this privacy policy periodically to ensure that you are aware of any changes to it.
Testimonials

Jeff Reisman works hard for his clients. I highly recommend him if you've been charged with a criminal offence.
Jeffrey is as shrewd as they come, He cares about your freedom and overall outcome. Court is no joke and I feel most comfortable with Jeffrey on my side.
I hired Jeff after arrested for impaired driving/and over .80. He was accessible and always answered his phone when I had questions. He eventually had my case reduced so I didn't have to undergo a year licence suspension. Hope I never go through this again but if I did would definitely hire him again.
Thanks for everything Jeff, Since the day I hired you, You took all my tensions and got me out of this charge.I hope I will not have to go through this again, but in case if it happened, blindly, you will be the first person to contact.
He is a great lawyer. He never let me down. Trust him. Fallow his lead you will get whatever result you want to get. Thank you Jeffrey.
Jeffrey Reisman is an amazing lawyer. He really helped me through my criminal case. He answer all my questions and concerns anytime I needed him. He definitely went over and beyond what was asked/needed. I would highly recommend him. I am forever grateful he made a bad experience much easier to deal with!
Jeffrey services are outstanding. Highly recommend.
Excellent lawyer. I recommend him for youth cases. He comforted us for the situation and did not give us any hassle. Got us the result we were looking for. Trust me he is good and caring.
I would recommend Jeffrey Reisman for anyone who is looking for a confident and trustworthy lawyer who really cares about his clients. He helped me through my entire case and got me a great deal. I was very pleased with his work and attitude. I highly recommend Jeffrey for any criminal case.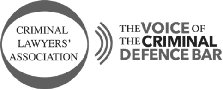 Get a Free Consultation
Charged or arrested for a criminal offence? Jeff Reisman will defend your rights.